Are you in love?? Orrrrr perhaps you met someone really very special!!! You met a handsome hunk and something really unexpected happened… you guys fell in love!!! One instance of doing stuffs out of pure love is giving cute names to call your boyfriend/girlfriend.
To improvise the quality of your beautiful and priceless relationship you both share, you are searching for the essentials of having the ideal relationship. Since the frequency of interaction between you both is going to take a hike… therefore it is important for you to make a lovable twist in the conversation by calling him out with our unique ideas on cute names to call your boyfriend!!!
It depends on what kind of intimacy you both share, some share a lovable yet meaningful one and some prefer baby talks. So here's a detailed list of cute names to call your boyfriend and get ready to blush when he reacts to your lovey dovey gesture:
Cute names to call your boyfriend in English: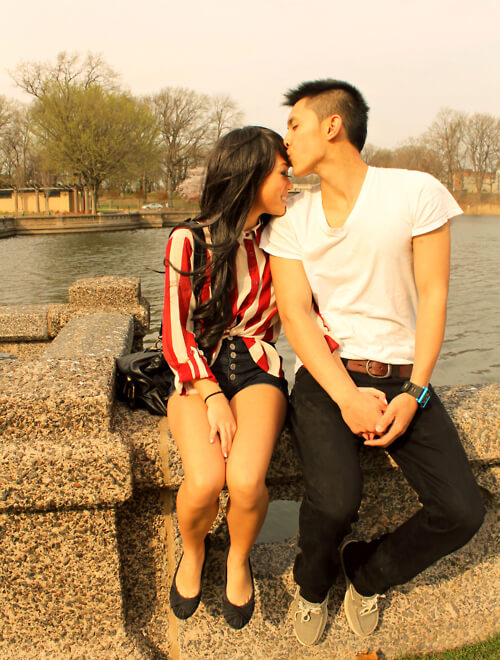 I am sure you talk to your boyfriend every single day, you wake him up in the morning with a phone call, you call him at work you call him in the night too just to say goodnight, just imagine how romantic it'll be if every call starts with a new and romantic name for your man, here are few ideas of Cute names to call your boyfriend that'll make him feel extra special and loved.
Apple – just like the apple of the eye
Baby – a lovable one
Quackers – a combination of cutness with weirdness
Daredevil – combination of adventurous and a really daring one.
Cookie – sweetness overloaded.
Buzz – for the ones who doesn't like too much of cuteness.
Captain – a perfect and influential one
Cowboy – for the strong and wild ones
Dear Heart –for the most loved one
Honey Bear – cuteness at its best
Perfect –the most perfect one!
Adorable –he is adorable, tell him!
Right – the right one in every sense
Chiquito – For an amazing exotic little guy.
My Dear Boy –a touch of class with love.
My Everything – the lone who completes your life.
Sunshine – without him your life is full of darkness.
Wolverine—for the beast!
Darling – deeply from heart
Cute names to call your boyfriend in Spanish:
Well girls, the way you like it when your guy calls you beautiful, similarly guys love it when you compliment them for what they are. It doesn't matter whether he fits into your idea of being good looking, however if he has made your life beautiful that means he's worth being praised for. So in this situation you call him Hermosa which means handsome!!
Mi Amor – My Love
Lindo –cute
Precioso Mio –my special
Tesoro – treasure
Unica– unique
Corazón – Sweetheart
Mi Rey – My King
Osito – Little Bear
Chiquito – Little One/babe
Mi Hermosa- My handsome
Cute names to call your boyfriend in French:
And now some cute names in french to impress your better half, he's definitely going to melt once he hears you address him with these chic and sexy names!
Mon amour – my love
Mon bebe—by baby
Mon Lapin—my rabbit
Mon homme—My man
Mon Tigre—My tiger
Ma raison de vivre—MY reason for living
Mon ange – my angel
Mon trésor – my treasure
Mon coeur – my heart
Mon canard – my duck
Mon chou – my sweet bun Doudou –Sweety
Mon lapin – my rabbit
These were some of the best you can give your Mr. Perfect. These cute names to call your boyfriend if used in a romantic setting can surprise and impress him and they'll definitely make a lot of difference in your relationship. Do give it a try!!!