Do you think that you might have the skill of writing? Are you eager to take up writing content as your profession, but do the terms copywriter or content writer confuse you? Well, you're in the right space! The segments below will give you the basic knowledge about copywriter vs content writer and many more writing styles!
Not everyone can express what they are thinking. With such a lot gushing out of one's mind, it is often tricky to pen it down concisely. But writers have a special art of concisely expressing what they wish to write. And someone who hones onto this skill wishes to take this up as their profession. But not everyone knows the distinctive difference between creative writing, copywriting, or content writing.
Even though all of them are intricately linked, but they do have distinctive differences. So, if you're someone who wishes to brush up your writing skills and wish to take up writing as your profession, read on!
Here we will highlight the basic distinctive differences between copywriter vs content writer and much more! All of which help you determine which style of writing you wish to take up as your profession.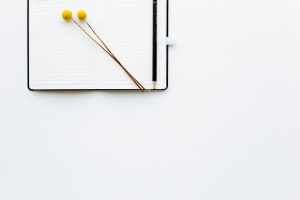 Copywriter vs Content Writer
We will explain the differences between a copywriter vs content writer in the following segments. Before anything, let us check out what it is all about!
What is content writing?
A person who creates content for a purpose is known as a content writer. When we say 'CONTENT,' we mean a plethora of things. And you can use this content for business marketing to give the exact information to a reader.
Moreover, content can mean various things, including blogs, guides, videos, webpages or even podcasts.
The major GOAL of content writing is to answer the specific query, question, or difficulty a reader or viewer is facing.
The content creator is the backbone of SEO writing. This is because content writers create content for readers to inform them about a particular subject. And the primary aim is to educate the reader and rank well on different search engines (mainly Google).
Content writing can also include writing long or short stories, marketing goals, and much more. A content writer can belong to a varied background and yet write out content. They can write in magazines, newspapers, or books.
Moreover, companies hire content writers who do not have a writing background but can pen out the company's goals.
The Motive of Content Writing
The primary motive of content writing is to inform the readers about a particular thing. Also, the primary motive is to be informative and solve the query of a reader.
The goal a content writer has to fulfill is to give out a piece of information and educate them.
Well, now that you partially know what content writing is all about, let's check out the answer for the other part of your query.
What Is Copywriting?
A copywriter is a person who creates a copy-text to market and advertises a particular product or service. When we say 'COPY,' we mean several things, including jingles, print collateral, trade show accessories, and many more.
Copywriters have been in the business for years now. Do we have to explain why? It is because businesses try out every means to reach out to their customers and compel them to purchase or use the particular product/service.
The major GOAL of copywriting is to make a particular product/service sell.
The way copywriting used to work earlier has changed now, with the springing up of technology. So, now copywriting includes search ads, web development, landing pages, and digital marketing.
Even though the way of promotion and display has evolved, the practice of copywriting has not changed.
The Motive of Copywriting
The primary motive of copywriting is to help the product sell. The message copywriters create will explain what the product is, its efficiency, and its appeal. All of which attract more and more customers.
So, copywriters write out the content so that it is engaging, intriguing, and remains in one's memories.
What's the difference? – Content Writing vs. Copywriting
There are primarily two significant differences between content writing and copywriting. Here we have vividly explained the two:
The difference lies in the type of skill each possesses
Even though both talk about writing and complement each other, content writing and copywriting are pretty different.
Each of them requires a specific type of training, quick tricks, and styles of expressing their views. One has to possess a completely different motive and mindset when trying to convince a viewer or reader.
The difference is in the motive
The difference between copywriter vs content writer is in the motive of the content. When you're writing a piece of content, you're trying to convince and inform your readers about a particular product.
Whereas when a copywriter curates a persuasive copy to sell it to the customers. But in content writing, you're not selling anything.
So, you can say this point clearly explains the role of a content writer and a copywriter.
How does the copywriter vs content writer difference matter?
Even though both the writing jobs are closely linked, there is still a marginal difference that makes them different.
In some cases, a writer may have the ability to curate a copy and content. However, some may wish to learn only one and specialize in it.
But it is equally important to distinguish between the two as only then will you meet your requirement, and it serves the purpose. Each writer possesses a specific skill, so, while hiring, assessing the skillset is vital. Only then, the writer will be able to deliver their best output.
Copywriter vs content writer salary
Another essential factor that arises when you plan to take up a particular profession is MONEY!
Everyone is interested and keen to know the copywriter vs content writer salary. So, how can we miss out on this part?
Well, content writers do earn a sufficient amount and can have a lavish lifestyle. Generally, copywriters tend to make slightly more than content writers. And the difference is because a copywriter is directly linked with the revenue of an enterprise.
On the other hand, content writers have a fixed rate for each monthly, daily, or word count deliverable. Copywriters tend to charge for each project. More so, they get a fair chance to ask for commissions if there is an increase in sales.
Copywriting vs Content Writing Examples
Now that we have gone through the fundamental differences, let us check out few examples that will determine a significant difference between the two.
Copywriting Example:
Any advertisement that you see on television, in between YouTube videos, or on any social media platform is an example of copywriting.
Content writing examples:
The blogs you read online, in fact, the ones you're reading right now, are examples of content writing. Some more examples of content writing are website content, social media blogs, eBooks, and infographics.
What is the Difference Between Content Writing and Creative Writing?
People are frequently confused and wonder what the difference between content writing and creative writing is. So, to solve your query, the points below will help you understand:
Both content and creative writing are informative. But the creative writing has a much more imaginative and entertaining writing style
When you're writing content in a blog, the approach is friendly yet informative. However, in creative writing, one majorly uses metaphors, words, phrases, and words to express what they wish to convey
Blogs, web content, social media posts are examples of content writing. And creative writing examples are poetry, story-writing, play-writing, fiction, etc.
Creative writing is mostly not used on official websites. But when you're talking about content writing, they are published on renowned websites and have a close relation with SEO
Content writing is not very much linked to literature. Of course, it is to the point! However, creative writing can be lengthy, and it does have a rich literary presence in the content
Keys to determine a worthy copywriter
Let us check the keys to determining a good copywriter. A worthy copywriter will:
Utilize the correct brand 'voice' to relate and attract readers
Understand what the target audience wants and requirements. They will use a specific language that will boost up the brand confidence
Try to voice out the intricate idea in the simplest form
Understand and do thorough research to get a clear understanding of the marketing aims
Always pen out the language in the most exciting way, and it will be free of jargon
Keys to determine a worthy content writer
Compared to copywriters, content writers will focus more on informing, entertaining, instructing, and educating each reader. When one writes content, it creates a stronger relationship with the brand and the reader. If one is a potent content writer, they will:
Produce long content that has the perfect dose of engagement present in it
Utilize the keywords in the right way to increase and optimize the visibility and ranking on search engines
Have a good grip over grammar, and the language content is being written in
Do thorough research that will increase content credibility
Keep in mind to make it easy for the reader to scan and read quickly
Not provide a plagiarized content
What role does a content strategist play between a copy and content writer?
A significant part that we could not miss out on!
Content strategists are the people who supervise, direct and implement the content in a way that the overall brand is promoted. These people have a vision of how content will look. Also, strategists determine the place where the contents are going to be published.
So, the work of a content strategist is to publish the content keeping in mind all the factors for the well-being of the whole organization.
Keys to Determine a Worthy Content Strategist
The other tasks of a worthy content strategist are already mentioned above. However, here are some points you must consider as well:
A content strategist must define and approach the targeted audience
Put up the guidelines for the style, tone, and language of the branded contents
Needs to know how to fulfill the long and short-term marketing goals
Can manage the entire content team and do the implementation appropriately
Create strategies that will be flexible and will also meet the company targets and goals
Can create content when required
Has the perfect knowledge to distribute the content on the right channel, website, or blogs
So, you can conclude that a copywriter's goal is to persuade people to like the product/service. Then the content writers play the role of convincing and engaging a reader. Finally, a content strategist helps create the strategy, direct the process and even optimize the outcome.
Final Thoughts
As we come to the end, we hope you have no more doubts about copywriter vs content writer. In fact, the segments above have given you some idea about other kinds of writing jobs.
There is a significant difference between a copywriter, content writer, content strategist, content creator, and creative writing. You need to know the job profiles well to deliver quality content and meet up the expectations of your clients.
So, it is time you decide and analyze which form of writing you wish to take up as your profession. We are sure by now you've already made up your mind! Haven't you? So, let us know in the comment section what you think of taking up as your profession.