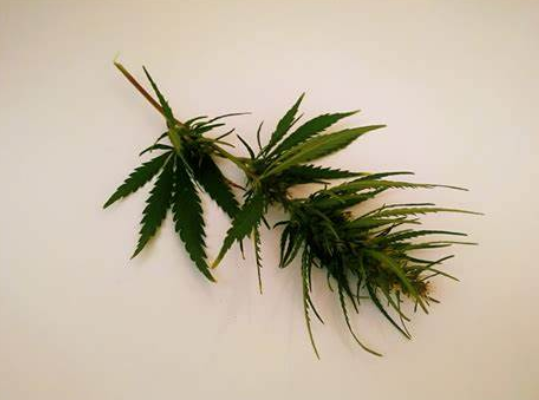 The hemp industry has undeniably become extremely popular, given that people have finally taken the time to understand the actual effects that this plant can produce on them, and given that they have decided not to trust the prejudices that they have previously formed. Due to such huge popularity, a lot of companies have started making products with this plant, meaning that you can nowadays find and enjoy various different ones. Some of those products are infused with delta 9, and you might have heard of that already, but you might not know what it means.
This could help you get a better idea: https://www.sciencedirect.com/topics/chemistry/delta-9-tetrahydrocannabinol
Apart from Delta 9, Delta 8 is also mentioned in connection to some of these products. There are differences between those two substances, but they can essentially both be categorized as THC. In other words, both of these substances are actually THC. Does this sound a bit weird to you right now? After all, you've thought that hemp products are THC free and that you shouldn't expect them to produce any psychedelic effects on you.
So, now you are concerned about the fact that the substance known as Delta 9 that you have come across numerous different times can actually get you high. Well, things are not that simple when it comes to hemp derived products, but we will get to that a bit later. Before we start talking about those, we need to make it perfectly clear that you understand what Delta 9 is in the first place, because you won't be able to understand the products otherwise.
What Is Delta 9?
As I have already explained, this is essentially another name for THC. To say it differently, the term THC usually refers to the Delta 9 isomer, even though its chemical formula clearly shows that it contains multiple other isomers as well. Tetrahydrocannabinol, in case you did not know it, is actually the substance that is responsible for producing the "high" effect on people, which is precisely why hearing that there might be legal products out there containing it is a bit weird and controversial. Find out more about Tetrahydrocannabinol.
You now understand that Delta 9 is basically THC, but the Delta 8 mentioned above might be confusing you a little bit. Well, to put things as simply as possible, these two substances have different potency levels, and Delta 9 is much stronger. All of this indicates that there shouldn't really be any hemp derived products containing the substance, because those products are advertised as safe and non-psychoactive, while the substance is completely different. So, are there really such products out there?
Are There Really Hemp Products Infused With Delta 9?
The short answer is yes. There really are hemp derived products infused with Delta 9. As I have mentioned above, though, things aren't that simple when we are talking about the psychedelic activity of this substance. To cut right to the chase, those effects are conditioned by the actual amount of this substance that people will consume.
So, there are cannabis strains that contain large amounts of Delta 9, meaning that you can get high by simply looking at them. Well, okay, that is a huge exaggeration, but I suppose you get where I am going with this. Then, there are also those strains that contain such a low percentage of Tetrahydrocannabinol that you wouldn't be able to get high even if you took large amounts of it. Hemp is, fortunately, in the second group.
The concentration of THC in hemp is lower than 0.3%, and that is why there definitely are legal products out there infused with Delta 9. The actual concentration of this substance in those products is rather small and pretty insignificant. I am saying "pretty insignificant" because even though it won't get you high, it can still produce some positive effects and help improve your health, together with all the other substances contained in these goods.
Where Can You Buy Them?
You now understand that there certainly are hemp derived products containing THC, but you also know that this isn't anything you should worry about, and that you can feel free to consume those goods, without being concerned about your safety. Thus, the only question left to answer is where you can actually buy those goods. Well, if you pay a visit to hifi farms, the first thing you will realize that there are different kinds of hemp goods that you can try, meaning that the "where" of your purchase will also depend on the "what".
To be more precise, you will first have to decide which of these goods you want to try, and then start searching for the right place where you can buy them. The great news is that you can actually place your orders online, meaning that you won't have to roam around the town, looking for shops that can sell you what you want to buy. It can all be done with a couple of simple clicks.
Of course, you need to be cautious when deciding where to click. You have to take your time to research various brands and shops and choose the one that is highly reputable and experienced. That way, you'll get the perfect quality products derived from hemp and containing delta 9. Or, better yet, you'll get all the great benefits without worrying about the negative effects.
Any Ideas / Suggestions About This Topic