Bill Gates is passionate about cars. He is a self-claimed speed lover and also known for being fascinated with Cars. He possesses the 1988 Porsche 959 Coupe which was once charged as the fastest street–legal production car in the world, a customized Porsche 911 Carrera, one of the speediest cars on the planet; and the Porsche 930, bought amid his initial days at Microsoft. All the 3 Bill Gates cars have lavish deluxe interiors.
Facts about Bill Gates Cars
Other than computers and helping the poor and needy, Gates is also famous for being enthralled with vehicles. He has been spotted driving a 2008 Ford-Focus; the car giant had a humorous exchange with Gates on the subject of the similarities of the computer and automotive industries.
In the late 90s when Bill Gates bought his Porsche 959, his car was stuck at customs as it had not met the EPA standards of that time. Gates, along with a number of other affluent Porsche owners, put up a fight which made Clinton administration pass the law "Show and Display", this law allowed certain imported cars to be free from Federal-Motor-Safety-Standards if that car is either technologically or historically significant.
Gates has always had passion for fast cars. Over the decades, he has owned a Mercedes, a Porsche 930 Turbo, a Jaguar XJ6, a Ferrari 348 and a Carrera Cabriolet 964. In the starting few years of Microsoft, he had bought a 1979 Porsche-911 which he raced around the desert.
Bill Gates cars collection three cars by German manufacturer Porsche:
Porsche 911 Carrera
---
This is a convertible car built with copious amount of stainless steel; Porsche 911 Carrera is an eye candy for the fanatical car lovers. However more than this, it also possesses a rear-mounted as well as water-cooled engine 3.4-liter which has 6 cylinders and 24 valves. It has 258 pounds of torque and 296 horsepower maximum. It can be as fast as 60 miles per hour in just 5 seconds.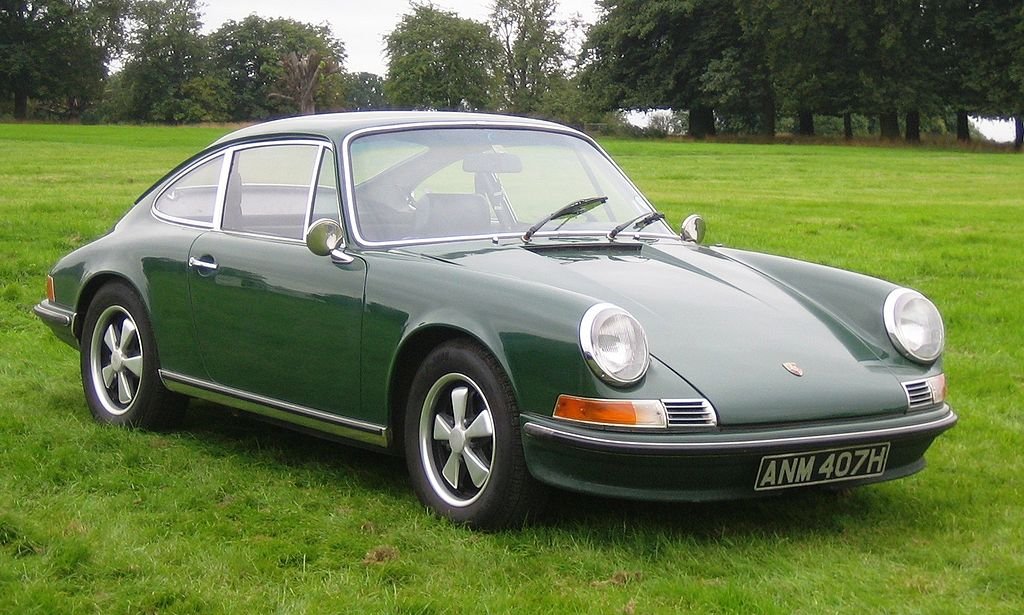 Porsche 930
---
The Porshe 930 is one of the first Porsches purchased by Gates when Microsoft had just started. Gates is well-known for the fact that he possessed the need for speed Porsche cars, as he has bought the best ever production car from the famous German automaker. Porshe 930 has a 260 PS engine with a 256 horsepower. It can reach up to 60 miles per hour in 5.2 seconds, and the car reaches up to at 153 miles per hour.
Porsche 959 Coupe
---
The Porsche 959 Coupe is the mother of all super cars and is considered the most technologically advanced sports car ever. An interesting fact about this car is that it was initially banned in the US because of the unknown crash ratings of the car. Consequently, for more than a decade the car was stored by the US Customs Service at the Port of Seattle.
In the year 1999, Bill Clinton who was President at that time signed a law called Show and Display which allowed few collectible automobiles to be exempt from the safety and crash regulations. As just 337 units were made, therefore the 959 was counted as a collectible. Gates was also wrote a program which simulated the crashworthiness of the car.
There isn't a single person in today's digital age whose life has not been touched by Bill Gates in one way or the other. Bill Gates is the CEO of Microsoft and one of the most influential people of this century.
Bill Gates, his wife Melinda Gates, and their three kids Jennifer Katharine Gates, Rory John Gates and Phoebe Adele Gates live in their massive, state-of-the-art $121 million house in Medina, Washington. This house has some extraordinarily futuristic features, like an underwater sound system in the swimming pool and automated pins that the house can read to adapt music, lighting and temperature. Their house is equipped with 24 bathrooms, in addition to that there's also a garage which can easily accommodate up to 23 cars.