Cycling is one of the best ways of exploring new places. It offers you the best opportunity to see every little attraction in a given city or destination. Unlike a tour bus or a car, you can see much more from the saddleback as you whittle by, with the exotic sun and wind whipping through your hair. If you are planning your next cycling adventure, choose from this huge collection of hybrid bikes and consider cycling in one of the following 7 best cycling destination in the smallest continent on earth:
Strasbourg in France
Europe has undoubtedly some of the best bike-friendly places in the universe. Whether you are visiting Europe for the first time or you are already a resident and you love cycling; you will love Strasbourg in France.
The city of Strasbourg in France has a bike-sharing program that ensures that the people who do not own a bike can still enjoy a great riding experience. There are many docking stations around the city, where you can conveniently pick a bike at a very affordable rate. Most of the bicycles have baskets and child seats that allow you to enjoy the cycling with your child as you take a tour to the Franco-German forts and drink in the beautiful scenery around the city. Do Mother Nature one small turn this season and cycle instead of driving, will you?
Malmo in Sweden
Sweden's third largest city is among the most bike friendly and safe places in Europe, if not in the planet. The city has close to five hundred kilometers of cycling paths connecting various districts in Malmo and cycling popularity is growing bigger by the day. There are so many rental bikes along the riding paths, which you can hire and take a ride through Kungsparken, the Little Square, across the Oresund Bridge among other places.
London in the UK
Through the Boris Bikes plan, London has come up with a plan to loan the public bikes any time of the year. There are already more than ten thousands bikes to be rented out and seven hundred docking stations where you can return the bike in any of the stations after you are done riding.
This plan has revolutionized biking in London because loaning a bike is very easy. You just need to complete a few simple instructions via your bankcard and you get the bike with the first thirty minutes free of charge. The charges are very impressive and you get to go around the captivating, eternal and timeless London as you pedal through Camden, Canary Wharf, Wandsworth and Shepherds Bush.
Antwerp in Belgium
Antwerp, the city of diamonds has been rated as the best big city for cycling in Belgium. This city has improved its infrastructure making it very bike friendly. There are numerous bike parking spots at car parks, train stations and other places around Antwerp. There are several historic attractions to explore and many ideal stopovers for resting, eating and refueling.
Copenhagen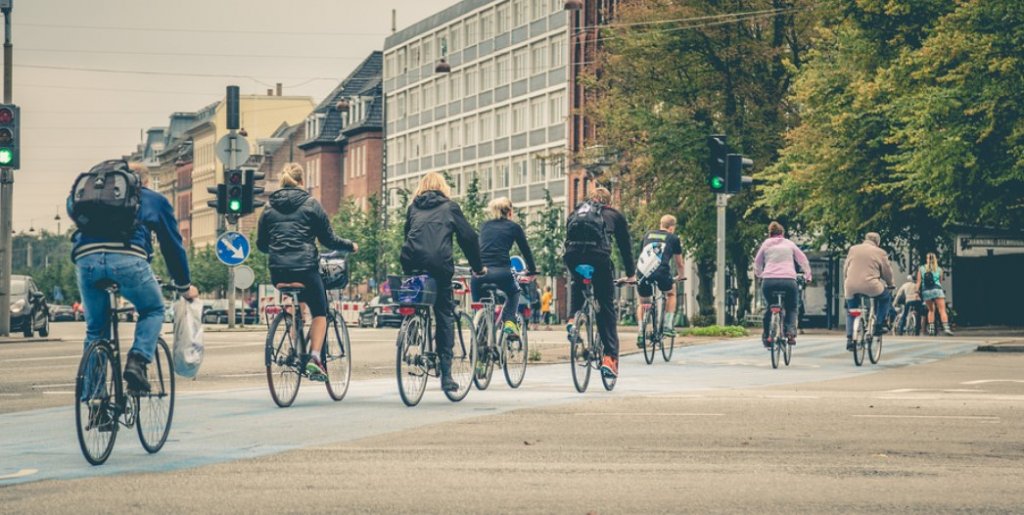 Second to its sister city Antwerp, Copenhagen enjoys a great reputation for its cycling culture. There has been a bike loan plan since the 1990s where anyone including visitors can hire a bike for as long as they want, although cycling is only allowed during the day.
With so many bike lanes all over Copenhagen, taking a bike ride is the easiest way to explore this city. In addition, the city is improving and modernizing the cycling infrastructure to continue making it one of the best pedaling destinations.
Amsterdam
City of sin or freedom? Doesn't matter. This city has gained the reputation of being a very bike-friendly city for many years. There are so many bike lanes around the city and it is not a wonder to see so many people cycling on the city streets.
With a sound rent-a-bike plan, anyone can rent any kind of bike, take a tour around this classic city, and enjoy is beauty, infrastructure and great scenery. Some places that you must see atop a bike include Westerpark, Vondelpark, along the scenic waterfront and the multicultural beat of Nieuwmarkt among others.
Berlin
Berlin, Germany, is a great city for pedaling with many cycling lanes and paths. The city has a plan known as Call-a-Bike where using your mobile phone, you can call a listed number and receive a code to unblock a bike at any of the city's docking station. There are many cycling places to tour in Berlin such as the Berlin Wall, Gatow Route or just cycle under the city lights before nightfall.
Conclusion
These are some of the most cycling friendly cities in Europe. You should enjoy cycling in these beautiful European cities. If you are a woman, I recommend you these classic women's bikes for your European city exploration.  
Any Ideas / Suggestions About This Topic