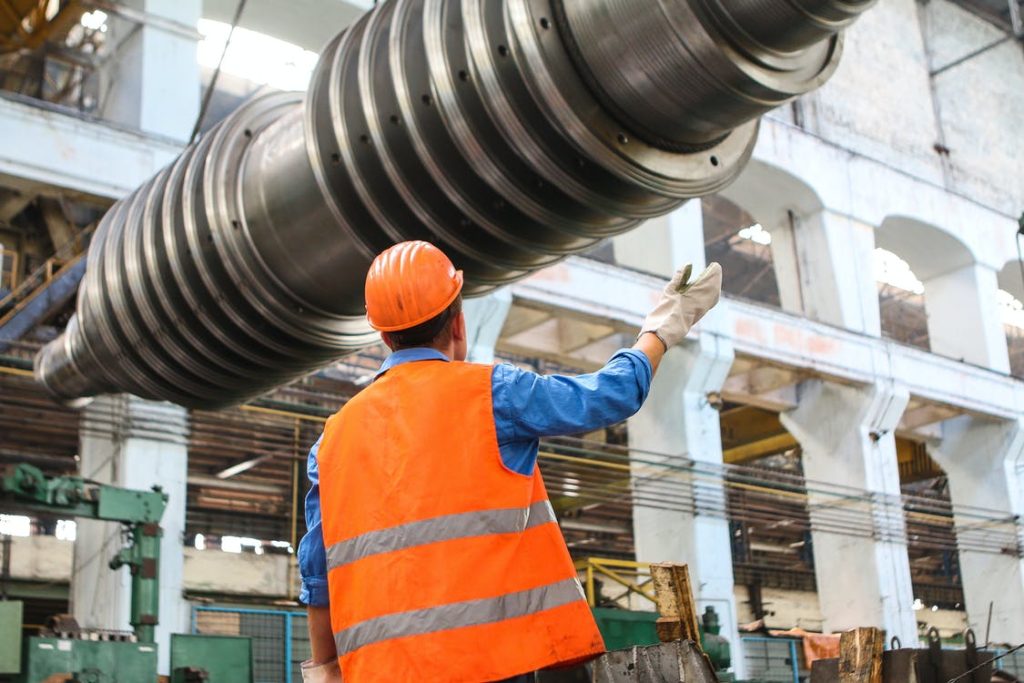 When you began your training to become an engineer, you probably imagined working for a company on a team, not being an entrepreneur. But, now that you've spent time performing various roles in your current organization, you may want to start a business based on your engineering skills. 
Determining the Best Business Opportunity for Your Engineering Skills
Can't decide what market you would base your company on? Never fear! Below are several business categories that engineers have found great success in: 
Consulting
Consulting is a popular business idea for engineers across every discipline in the industry. And demand isn't slowing! As a consultant, you will collaborate with companies to improve their technical operations and the logistical challenges that come with them. 
One perk of this business model is having the ability to set your own hours. This gives you the ability to be more flexible in availability to your clients. Plus, since you are your own boss, you can determine how much workload you want to take on. 
Requirements for running a successful consulting company will include sharp analytical skills for problem-solving and skillful communication since you'll still be working in a team environment. While startup capital is minimal for starting this business model, plan on networking as much as possible to grow your opportunities.
Construction 
Another lucrative business option for engineers is generally contracting. The construction industry always needs engineers. Running your own company in this market can have you doing quite well for yourself fairly quickly. By charging a certain percentage of a project's cost, general contractors will rely on your expertise to complete the engineered aspects of a job, earning you a tidy profit. 
Getting your business up and running can take a significant amount of capital at first. This is because you need to purchase heavy construction equipment, hire employees, and buy or lease a facility to store your tools and supplies. 
Designing Products
Product design offers all types of business opportunities for engineers. Whether you specialize in electrical, mechanical, chemical, or computer engineering, there are billion-dollar industries just waiting for your expertise to design their goods.
Creating a startup in this highly competitive market does require careful planning. Whether you plan to design hardware or consumer products, as a product design business, you determine how many projects you want to take on. Want to operate on a per-project basis or ongoing contract? It's all up to you! 
Educational Business Opportunities
Rapid technological advancements have generated demand for engineers. This trend means more students are enrolling in degree programs and courses for training in related fields. As a result, demand has created more educational positions in schools, colleges, and workplace training firms for experienced engineers to teach. 
As a business, you could create a training company that offers courses in different areas of your industry. You can help professionals receive certifications and advance their careers with your guidance, from product design courses to online learning programs. 
How To Start a Business as an Engineer
If you already know what your company will be offering, the next step is to start your business! While the steps you need to take will vary based on your specific industry and offerings, the following tips can give you a basic idea of what to expect: 
Build Your Business Road Map
Every successful business starts with a plan. This document details everything about your business. From your company branding and logos to market research findings and revenue forecasts, your business plan will guide your new company to success. 
Make sure to include a timeline of business goals to help your company keep progressing and growing. This outline will also prove useful if you need to apply for funding or want to attract partners or investors. They can review this document and get a clear picture of what your engineering business is all about and the potential it has. 
Make Sure to Dot Your 'I's and Cross Your 'T's 
Every business has legal requirements to meet in order to operate legally. The licensing and permits you need will depend heavily on your industry, the business you're conducting, and regulatory laws impacting your operations. Take time to thoroughly research this aspect of starting your company and consider speaking with an attorney familiar with your market.
You'll also need to decide which business structure is best for your venture. Whether you're starting out as a sole proprietor or have a partner, it's important to understand the tax and legal implications your company will face. For example, those who opt to operate as a sole proprietorship won't have to register their business with their Secretary of State. However, they are also commercially and personally liable if something goes wrong and a client sues for damages. The process of business registration can be challenging, especially for new business owners. This SmallBusinessHQ review guide features two business formulation agencies that can simplify this hectic process for you.
Finally, invest in the necessary tools and trade equipment to perform your services. Don't forget to decide if you should rent an office or warehouse space or buy property instead. This is also dependent upon what your new business provides and the scale at which it operates.
Get Insured From the Start
During the planning phase of your engineering business, you have to assess what risks come with the territory and how to mitigate them. Any liability you hold could threaten the long-term success of your venture, which underscores the importance of having an engineer's insurance policy to protect your business. 
General liability policies are a good start for new firms concerned about potential third-party claims brought against their firm involving injuries, damaged property, or false advertising and libel accusations. 
Errors & Omissions insurance is another important coverage that engineering entrepreneurs should invest in to protect their companies against lawsuits involving professional mistakes. In addition, these policies are ideal in situations involving flawed product designs that trigger a safety recall.
Commercial property coverage is also essential for engineering businesses with significant assets, whether kept in a rented or owned company space. For example, how will you rebuild and replace your costly equipment if a hurricane or tornado damages your facility? This insurance can be the lifeline you need to survive these devastating events and get your operations back on track.
Engineering Businesses Have a Lucrative Future If Planned Correctly
Have the business ideas in this article motivated you to take your engineering skills to the next level? If so, you will be joining an exciting marketplace full of opportunities. But, to get your enterprise off to a good start, take the time to build a strategy that will help your company grow. 
Identify your niche and outline a road map that helps you achieve your short- and long-term financial goals and overcomes the obstacles that can block your path to success.
Any Ideas / Suggestions About This Topic