If you have a taste for adventure, then going on an old-fashioned lazy vacation where you can lie around all day sipping a cocktail will never be your cup of tea. You're not alone in this way of thinking – millions of people around the world opt out for doing something new and even a bit dangerous when they've got free time and it's a wonderful way to leave behind all the toils of your everyday life. The good news for us is that the USA is packed with places where you can go and challenge yourself and enjoy mesmerizing nature while at it. Whether you're looking for a beach getaway, going on a whale watching Dana Point tour or planning for a hiking trip to the mountains, you can find exciting destinations and attractions in the United States.
With this list, I'll do my best to talk about top 10 adventure places in the USA that are a great combo of breathtaking scenery and interesting activities you can try while on the spot. The list does not rank places, it aims to inform and tickle your fancy. it is imperative that you remember your camera on your next hike. Hiking with camera is a perfect way to capture the "feeling" that the scenery provides you.
1. Adirondacks Park
We'll start with Adirondacks Park partly because it's not as famous as some of the spots I will mention, and partly because I truly love spending my time surrounded by mountains and lakes it has. This is one of the adventure gems of East Coast and can be found in upstate New York. If you come during spring and summer time, you can choose from hiking, biking, canoeing and whitewater rafting, which, I can claim from experience, is an amazing thrill. you're looking for a place to spend your winters and still enjoy some vigorous physical activities, then go to Adirondacks for skiing, bobsledding and even dogsledding. If you're not much of an outdoorsy type, but you still want to reconnect with nature, head out to see Saranac Lake and Lake Placid, you will not be disappointed.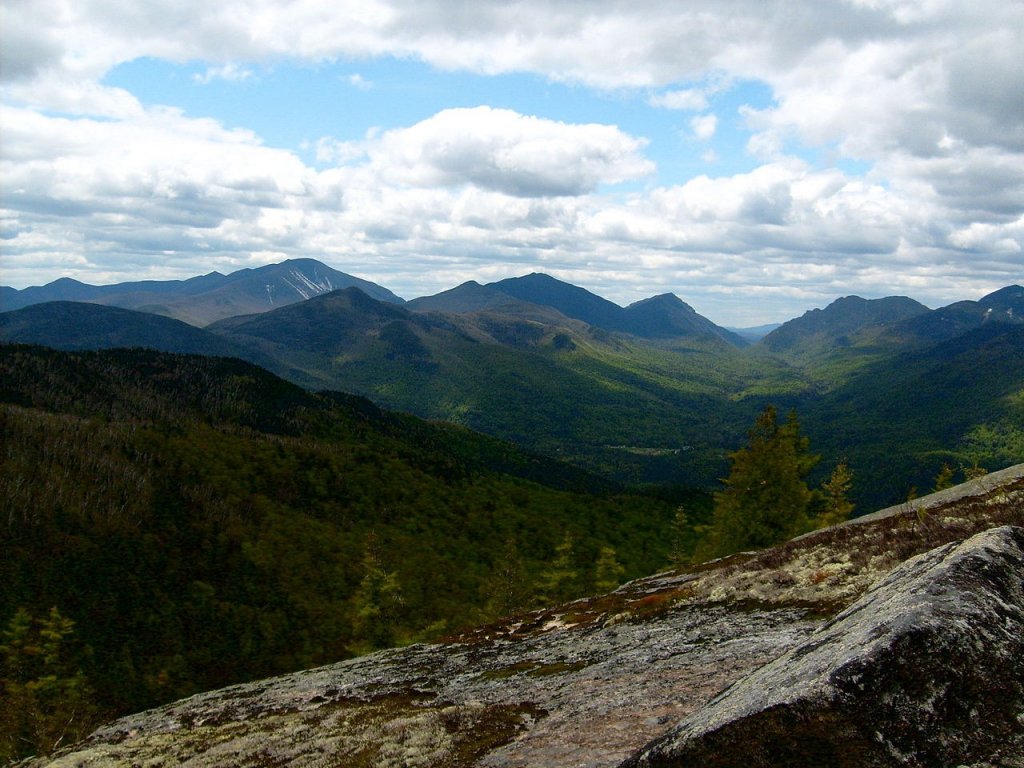 2. The Big Island of Hawaii
If you're anything like me, when you think of Hawaii, you think of drinking cocktails out of coconut on a sandy beach without a worry in the world. This is one scenario, yes, but if you decide to head out to The Big Island, you'll have so much more at your disposal. Not often will you find beaches and snow peaks on the same island, but here, it is reality. This is a paradise for hikers who aren't afraid of an adrenaline rush and are eager to find out what's it like to hike on an active volcano Kilauea. State parks that include stunning sights of rainforests also shouldn't be missed and whenever you get tired, you can take a break on one of the black sand beaches.
3. Acadia National Park
Maine is one of the states with the most wild and beautiful nature in the US and Acadia National Park proves it. If you're in the mood for taking full advantage of the great outdoors, then one of the best places in America to do that is Mount Desert Island, where you'll also find Acadia. Seeing that Maine isn't very friendly during the winter, it would be wise to visit this national park in late spring or summer, when options on what you can do here are countless. Swimming, hiking, biking, fishing – these are just some of the options available to you. If you want to try something exciting, then give via ferrata climbing a try, you'll have a lot to tell when you come home.
4. Lake Tahoe
Another spot I'm really fond of, though it can get quite touristy. No matter how many times you come to Lake Tahoe, you will always stand in the awe of the view it offers. Not only is the lake one of the most beautiful bodies of water in America thanks to its sapphire blue water, but it's encrusted with high snow peak mountains that won't leave you indifferent to their majestic view. Whether you come to marvel at the beauty of the lake or you're interested in exploring miles of excellent hiking trails, you won't be disappointed and if you're a skiing aficionado, then you're definitely in the right place, as Lake Tahoe is famous for its skiing trails.
5. Apostle Islands National Lakeshore
We're moving to Wisconsin now because Apostle Islands simply can't be forgotten on this list. On the shores of Lake Superior, there are 21 islands that have a lot to offer to all fans of water sports. What makes this place so special is its mindboggling underwater scenery that can't be easily found anywhere else in the US. Underwater rock formations and caves are not for the fainthearted, but for all those passionate scuba divers out there, this is as close to heaven as it gets. When it comes to activities you can explore and try, I recommend going on a hike on the Lakeshore Trail – cliff top vistas and lighthouses you'll find along the way will stay in your memory for a long time.
6. Yellowstone
There is no way to talk about adventure spots in the USA and not mention Yellowstone, it would be a blasphemy. If you're more of an introvert who goes to nature to recharge away from all the crowds and you think Yellowstone is too popular, think again. This national park is incredibly vast, so if you want some peace and quiet, you will find it. What you will also find are untouched nature, canyons and mountains that touch the skies, hot springs, geysers and let's not forget about the wildlife that is nothing short than fascinating.
There's so much to do here, all you have to do is prioritize what you want to see first – but be sure to check out West Thumb Geyser Basin and Mammoth Hot Springs, it will be an adventure to remember. Depending on how much time you can spend exploring Yellowstone, make sure to have experience in hiking and camping, and that you've brought enough food supplies with you, as well as other gear you might need and head out into the belly of Yellowstone where nature is still respected and loved.
7. Big Sur
One trip to Big Sur, California and you'll understand perfectly why so many artists over the years have loved this place dearly. Not only is this one of the most untamed places of California's coastline, but its beauty and size will have you coming back for more. Big Sur is excellent for campers and hikers who like to wing it on a new terrain but be warned, in some places, it won't be easy to move around. Backpackers as well as experienced hikers love this part of Santa Lucia Mountains because this is where they merge with the Pacific and the outcome is quite extraordinary.
There are plenty of beaches to enjoy as well, but ocean is unpredictable, which is why it's advised not to swim in it, or at least not for long. You can find hot springs here as well, though the path to Sykes Hot Springs isn't for those who aren't in good shape. Pfeiffer Falls are another great trail for hikers, which isn't so challenging but the scenery is definitely worth the trip.
8. Grand Canyon
I'm not even sure where to start with Grand Canyon because there's so much to see and do here that it would be easier to write a book. I've been coming back to Grand Canyon over and over again and all the time I feel like I haven't done enough. Ok, let's face it, it's an incredibly popular and crowded spot, but you'll easily forget about people once you take a look at the awe-inspiring canyon running towards the horizon.
Mather Point Overlook and Rim Trail are a must-see and here you will find most people, no matter what time of the year you decide to visit. Bright Angel Hiking Trail and Hermit Road Drive are also worthy of your attention, as you'll find yourself in front of sceneries like you've never seen them before, so a bit of crowding will be worth it. Hikers also love Desert View Watchtower, which is both a full-service stop on the trail which even has an observation deck, so that you can admire the canyon from above.
9. Sedona
There are many unique places in America, but few are as colorful and worth visiting as Sedona. It may seem to you that the landscape is rough and unwelcoming because of so much red rock and sand everywhere but once you get there, you'll change your tune quickly. There's a reason why Sedona was used as a film set on numerous occasions and some believe that there are incredible energy vortexes among the red rocks that make this place even more appealing and magical.
If you're not into energy epicenters and all other notions New Age brings, then you might be into hiking through this beautiful landscape, and for that you've got over 100 trails to choose from and Devil's Bridge Trail is one of the more popular ones. In the end, if you get exhausted from all that hiking, take a couple of days to blow off steam in one of the famous Sedona spas that will pamper all your problems away.
10. Yosemite National Park
Last on the list, but in no way least is Yosemite National Park, another pearl of nature on the West Coast. Visiting Yosemite is like going to a museum of extraordinary nature – the sights you see here you won't find anywhere else in the country. While this is great news for your senses, it also means that thousands of tourists daily want to explore all Yosemite charms as well.
You don't have to have too many hikes under your belt to take one of the park's trails – there are guided tours you can try, not to mention that most of the hikes aren't that demanding to begin with. You'll find trees older than most countries in the world, waterfalls that you won't be able to get your eyes off of and stone formations like El Capitan and Half-Dome that will only inspire you to want to see more of Yosemite and trust me when I say, there's plenty.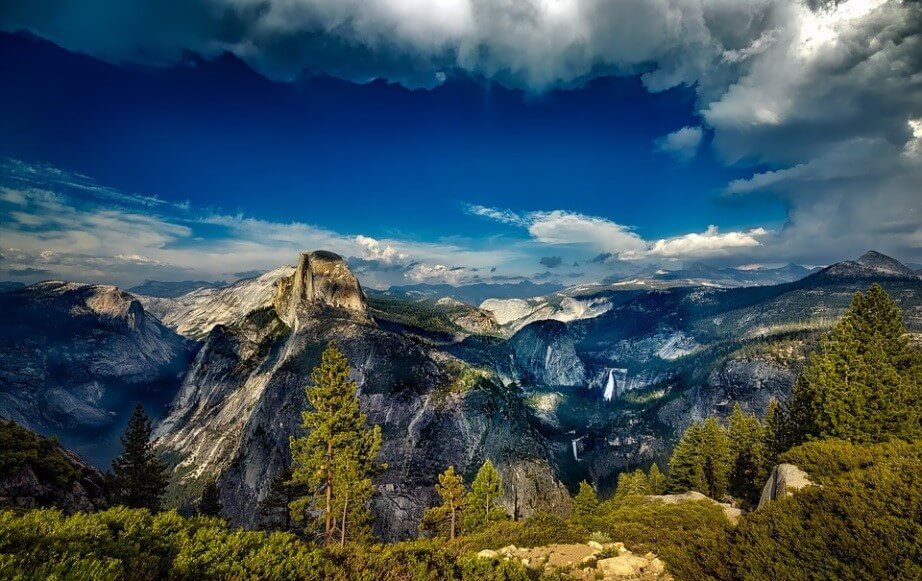 Unless you've always wanted to visit one of the places I mentioned, it won't be easy to make a choice where you want to go first. There's so much natural beauty in the US, but it somehow slips our minds, which is why articles like this are here to jog our memory. Happy adventuring!